I send any hand carved wax models or stereo lithography files to be 3D printed to my casting company of choice. Any STL files are 3D printed in casting resin to form a solid model. Whether a wax model or resin model a sproue is added (a short branch to feed molten metal into the mould).
The model with sproue attached is then built onto a wax or resin "tree" which is a branching structure designed for molten precious metal to flow along easily to fill up all the model designs at the end of each branch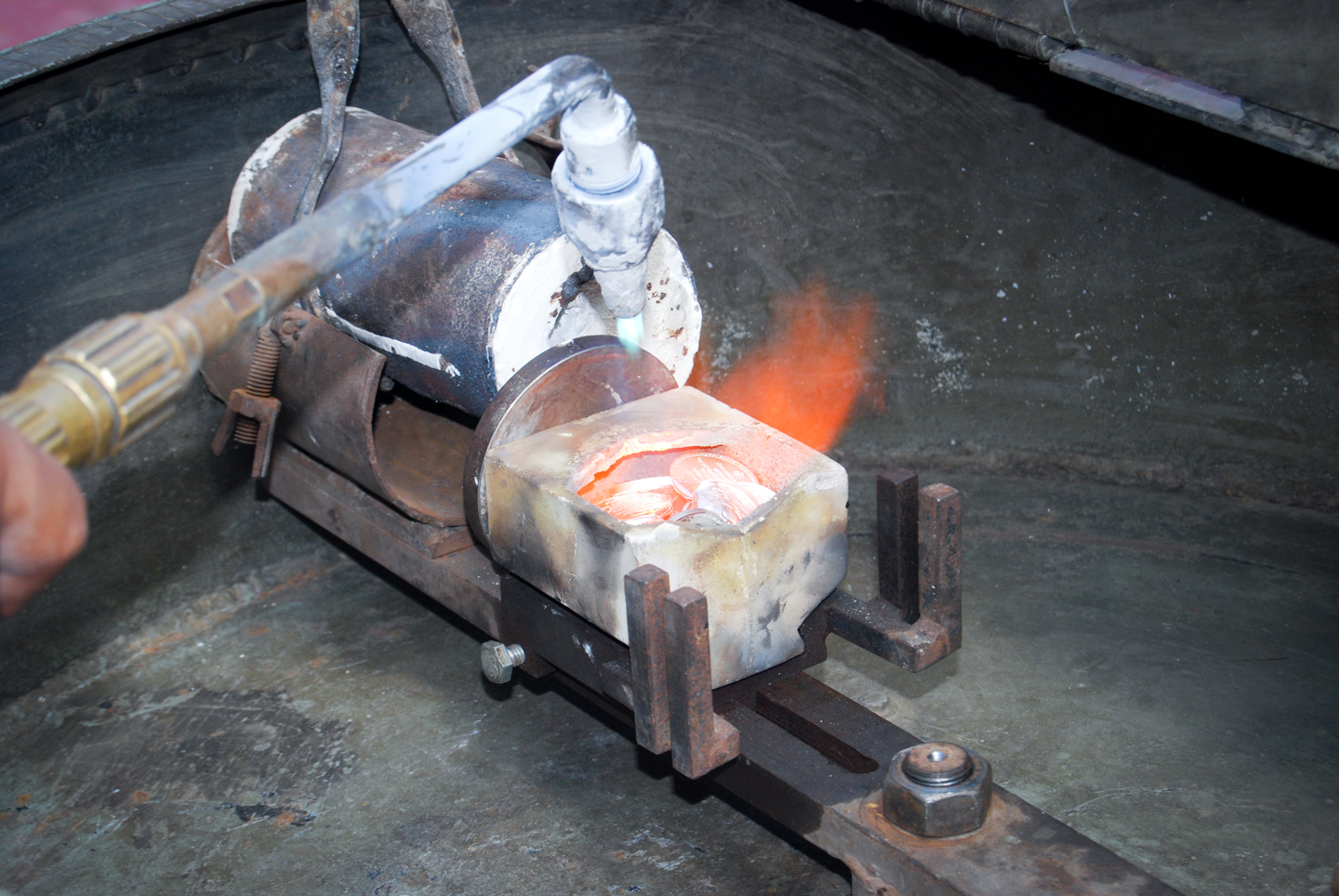 The "tree" can have up to 50 different model designs built on to it and fits into a stainless steel metal tube which is then used to form a plaster mould under vacuum to remove any air bubbles.
Once the mould has solidified it is then put into a kiln to burn out the wax or resin "tree" to leave a space into which molten precious metal is "shot" using a centrifugal casting machine under vacuum.
The mould is allowed to cool and then broken open to reveal the cast metal "tree" which is then shot blast to clean the casting and then our casting is cut from the "tree" and sent by Special Delivery to Sandy Menzies.